Jen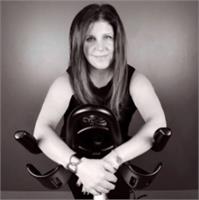 Jen instructs the following:



This is a 30 minute Ride in HIIT format. All levels are welcome and the Ride will be coached for all. HIIT is an interval based training method that packs the work in, with less recovery. This format is especially effective when using in indoor cycling. You will burn more, gain more endurance and experience endorphins through the roof, for the rest of the day!




Open to all! Join us for the special and SWEATY social networking event sponsored by REP Branding Co. $15/bike and includes fun swag bag and post-Ride Rosé.